This guide will show you how to create a new Skype for Business user.
Once you're at the list of your Skype users, you can create a new user by clicking the "Create Skype User" option at the top of your page.

The first option you want to check is whether you want to create from an existing user or a new user. What this will allow you to do is create a Skype account for an existing staff member who has a live mailbox.

"Use Existing User" is the standard option we use. Use this option if the user has an existing mailbox.[vc_single_image image="1433″]

If you click on "Choose Existing" it will give you a popup showing you your current mailboxes (without a Skype for Business account) and allow you to use them.

Once you have selected your user, you can fill out the account details like the name and location of the user. This can all be done later too.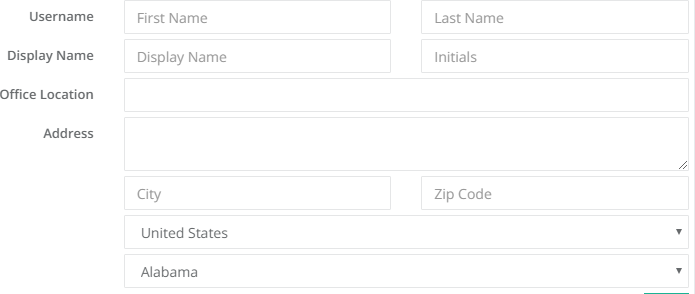 When you're happy, scroll to the bottom and select "Create Skype User".

You should then see it in the list of your users.
Important Note: When you create a new Skype user from an existing user, it creates what is known as a "SIP Address". This is used for communication. This will be a primary address and thus you may see two primary addresses on a mailbox when you check the "Email Addresses" tab. This is normal. It should also be noted that a SIP cannot be changed. If you would like to change a user's Skype login, you will need to delete and recreate the Skype account after making the appropriate changes to the mailbox. If you have any trouble doing this, please do let us know.
If you would like to see what else you can do with CCP, please click here to go back to the main guide.