INTRODUCTION
This guide will show you how to change the Outlook cache. This can help reduce the size of your mailbox cache or allow you to see older emails in your Outlook.
SYSTEM REQUIREMENTS
Any version of Outlook
WHAT YOU MAY NEED & OTHER CONSIDERATIONS
N/A
We need to get to the "Mail" applet to allow us to make any changes to the Outlook cache. There are two ways we can do this; within Outlook or through Control Panel.
Click on "File" in the top left of Outlook.

Then go on "Account Settings" and then "Account Settings" once more.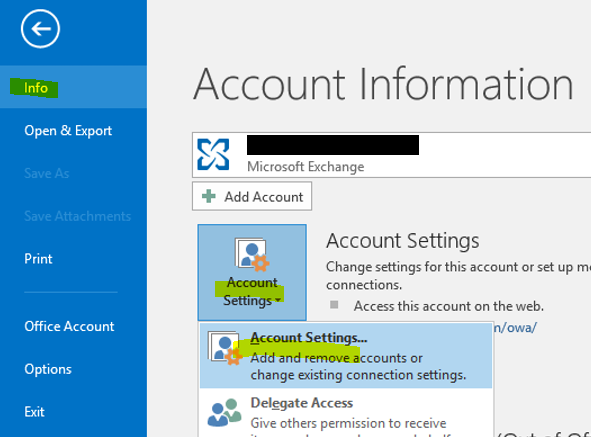 Double click on the mailbox you would like to change the cache limit of.

Open up Control Panel by going to the "Start" button in the bottom left or pressing the Windows key.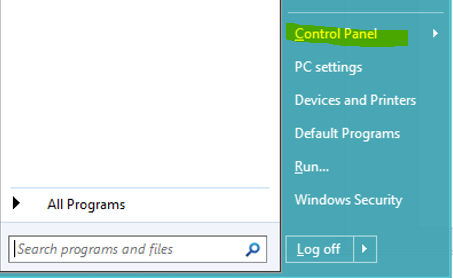 Find and click on the "Mail" option.

Then select "Email Accounts".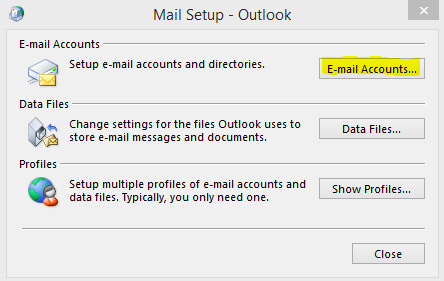 Finally, double click on the email address you'd like to edit the cache of.

All you have to do now is adjust the slider to the time frame you'd like to change your cache limit to.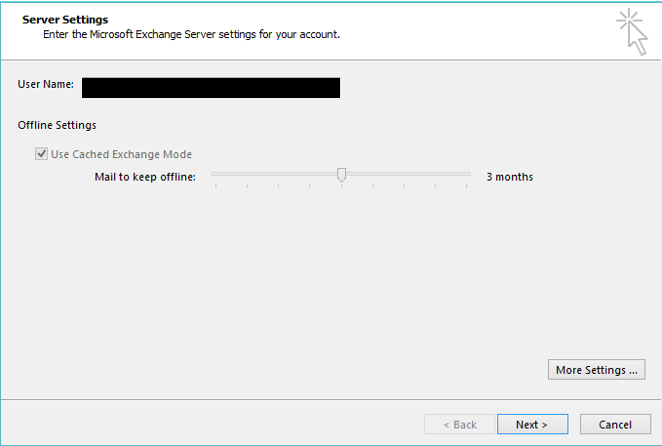 If you have Outlook open, you will need to close and reopen it to apply the change. If you did it through Control Panel without Outlook open, the change will apply the next time you open Outlook.
If you increase your cache limit, your mailbox will need to sync your emails. You can track this progress in the bottom right of Outlook.

If you decrease your cache limit, you will need to clear your cache so you can recoup lost disk space and it reflects properly. Please click here for a guide on how to do this.
You can also opt to turn your cache off. What this does is it gives you a live connection to our Exchange server so you don't need a cache file. This will show you everything in your mailbox. Please note, however, that this can make your Outlook perform sluggish and, if you lose internet connection, you won't be able to view any emails.
In addition, if you turn your cache off from previously having it enabled, please ensure to clear your cache to save on disk space. Please click here for a guide on how to do this.