INTRODUCTION
This guide will show you how to clear your Outlook cache. You may want to do this as a troubleshooting step or if you have just lowered/decreased your Outlook cache limit.
SYSTEM REQUIREMENTS
N/A
WHAT YOU MAY NEED & OTHER CONSIDERATIONS
• Any version of Outlook
You cannot clear your cache with Outlook open so the first step is to ensure Outlook is closed.
Now we need to navigate to the local app data. There are two ways we can do this.
If you press the Windows button + R, it will open the run box. In this, type "%localappdata%" (without the speech marks) and press Enter.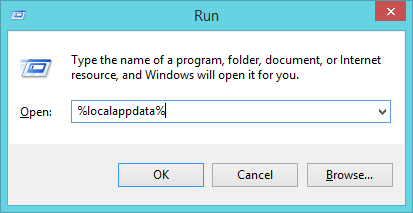 Alternatively, if you can't do this, you can open Windows Explorer and type "%localappdata%" (without the speech marks) in the long address bar near the top and then press Enter.

If you are unable to do this, you can manually navigate to the folder. To do this, open Windows Explorer and go to "This PC"/"My PC". Then double click on "Local Disk (C:)" and follow the below:
Users > [your username] > AppData > Local
If you can't see the "AppData" folder under your user, you will need to enable hidden items within File Explorer. To do this, click on "View" at the top and click the check box "Hidden items". You should then be able to see it.

From the "Local" folder, go into "Microsoft" and then "Outlook".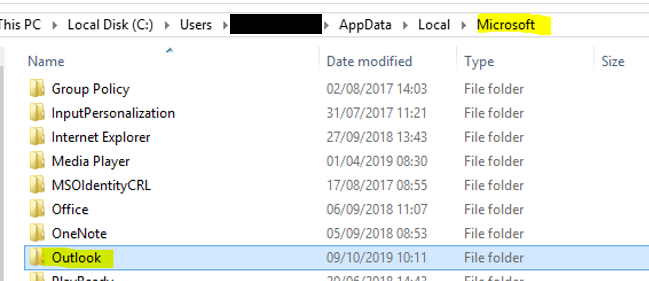 Find your OST file. Its name will resemble your email address (or any other email addresses you have manually added to Outlook). The type of file it will be is an Outlook Data File.
If you are still a bit weary, you can confirm it's the OST by right clicking on it, selecting "Properties" and checking the extension.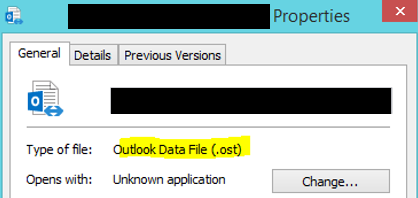 Once you're happy you've found the OST, you can delete it by doing Shift + Del which will permanently delete the file, thus bypassing the recycle bin. If you just delete it, it will go into your recycle bin and not recoup the disk space.
You don't need to worry about deleting an OST file as it's just an offline cache. If Outlook does not find one, it will simply rebuild it. However, please ensure you are not deleting a PST file. PSTs are an offline archive and will not rebuild if deleted.
If you ever feel unsure about doing this, feel free to give us a call on 020 3740 1080 and we can assist.