This guide will show you how to change a mailbox password.
You can change a user's password through the same dashboard. For such a useful feature, it's hidden away quite nicely and can be easily overlooked. On the top of the dashboard where the user's name and mailbox are displayed, simply look to the right of it and you will see, in tiny letters, "Change Password".
All you have to do is click on it and a little box will appear. From here, you simply need to conjure up a new password, hit "Save" and allow the change to save.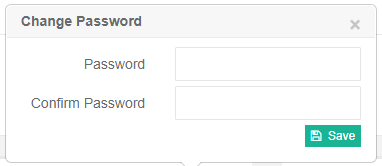 Please allow the change to propagate via the green pop-up at the top before moving on.

We would normally advise testing new mailbox passwords by going to owa.it-logik.com and signing in.
If you would like to see what else you can do with CCP, please click here to go back to the main guide.