This guide will show you how to set automatic replies for mailboxes – even ones you don't have direct access to.
You can also set automatic replies for users from CCP. To do this, once again, please go to the dashboard of the user and navigate to the "Automatic Reply" tab under "Mailbox Details".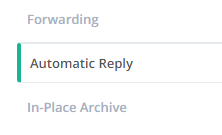 You will be displayed with the below: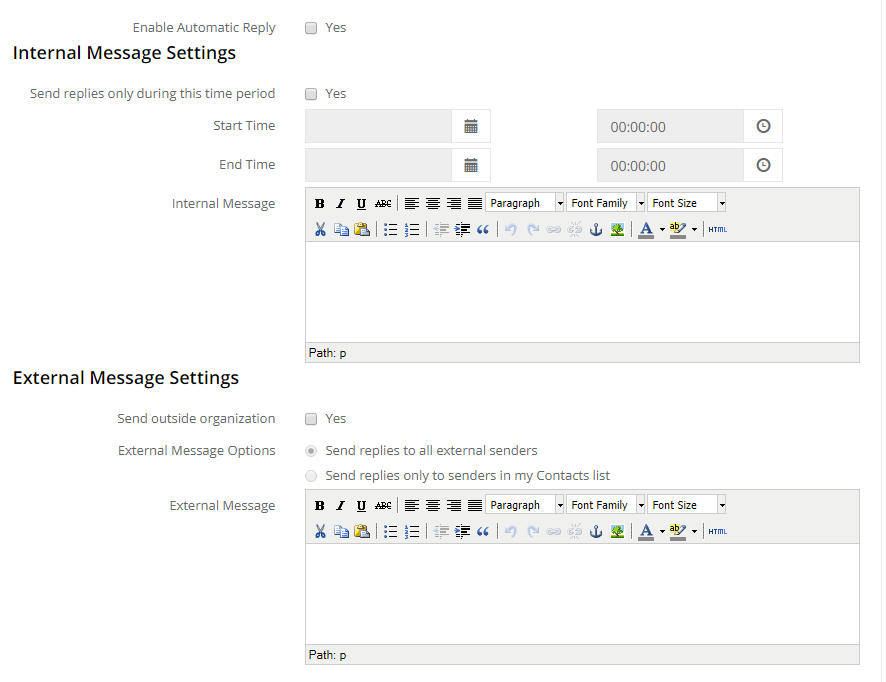 You can have a different message for internal staff as well as external contacts if you would like. Simply click on the "Enable Automatic Reply" checkbox and type in what you would like the response to be. If you would like it to be for a limited amount of time, please click on the "Send replies only during this time period" checkbox and select the date and time period.

You can also change how you'd like to set automatic replies for external emails.

Ensure the "Yes" checkbox is enabled to send automatic responses to senders outside of your organization. You can change the setting too for only responding to senders that are in your contacts list or you can send a response to anyone who emails in. When you are happy, click "Save" at the bottom and allow up to 15 minutes for this change to propagate. Please allow the change to propagate via the green pop-up at the top before moving on.

If you would like to see what else you can do with CCP, please click here to go back to the main guide.