This guide will show you one of the ways in which you can provide access to distribution lists.
There are two ways you can give access to distribution lists. As we are currently sticking to the Mailbox option, we will do it through the mailbox itself. Firstly, find the mailbox you would like to add or remove from a distribution list and click on "Dashboard".

Then go to the "Membership" tab under "Mailbox Details".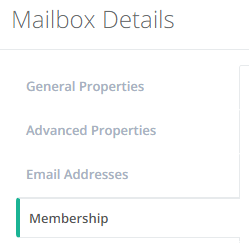 You will then be presented with a list of all your distribution lists.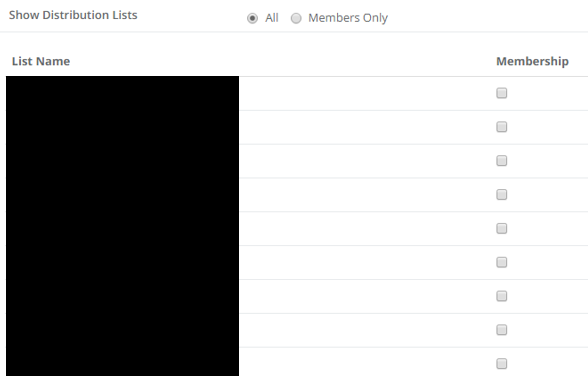 Simply click on the box under "Membership" for any distribution lists you want the user to have. Once you're happy with the selection, please click on "Save" at the bottom. You can also remove their membership by unchecking any boxes. Please allow the change to propagate via the green pop-up at the top before moving on.


If you would like to see what else you can do with CCP, please click here to go back to the main guide.