INTRODUCTION
This guide will explain how to access and use your USB devices on vDeskOnline.
SYSTEM REQUIREMENTS
vDeskonline account.
WHAT YOU MAY NEED & OTHER CONSIDERATIONS
• Please note that only users with USB Redirection permissions will be able to access USB devices. This will have to be authorised before access can be given.
Your vDeskOnline at the top of your screen you will see a small dropdown menu. This will show you various options for your vDeskOnline, you want to go onto the "Devices" Tab.

When you click on the "Devices" tab it will open another dropdown menu, from these please click on "Manage Devices".

This will bring up a new menu where you can change settings on your vDeskOnline. For this, we are only looking at the "Devices" tab. Here you will be able to find the USB device that you have plugged in, please check the box labelled "Redirect".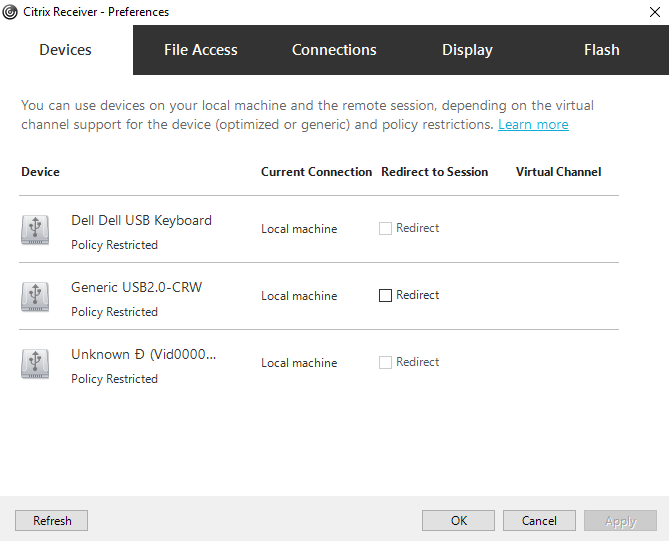 After checking "Redirect", please click on "Apply". The hosted desktop may install the driver required to use the USB device.