INTRODUCTION
In this guide you will find details on how to restart your vDeskOnline hosted desktop while logged into it.
SYSTEM REQUIREMENTS
N/A
WHAT YOU MAY NEED & OTHER CONSIDERATIONS
• An internet connection
• Your vDeskOnline details
Click on the "Start" button (or the Windows key).
If you'd like to log off, simply click on "Log off" on the bottom of the Start menu.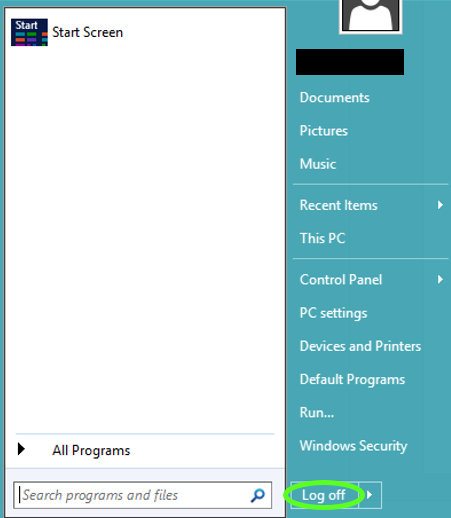 Otherwise, if you click on the little arrow next to it, you will get some more options on what to do.

The extra options you get will vary depending on the version of vDeskOnline you are using. If you are on version 3, you will not be able to shut down or restart. However, logging off is the equivalent to shutting down.