INTRODUCTION
This guide will explain how to install vDeskOnline on a Windows based device.
SYSTEM REQUIREMENTS
A device with Windows OS (excluding tablets and phones)
WHAT YOU MAY NEED & OTHER CONSIDERATIONS
• An internet connection
• Your vDeskOnline login details
Go to https://www.citrix.com/en-gb/downloads/workspace-app/windows/workspace-app-for-windows-latest.html and download the latest version of Citrix Workspace for Windows.
Run the downloaded file and click through the installer (it's mainly just "OK" and "Next").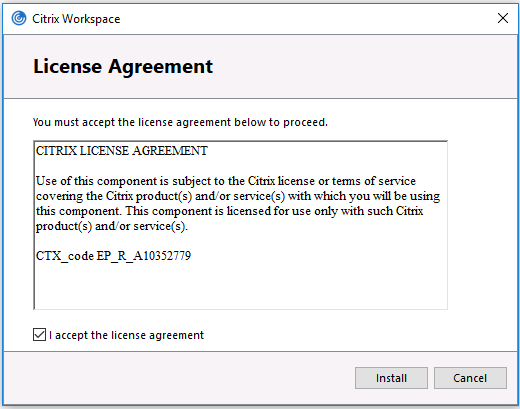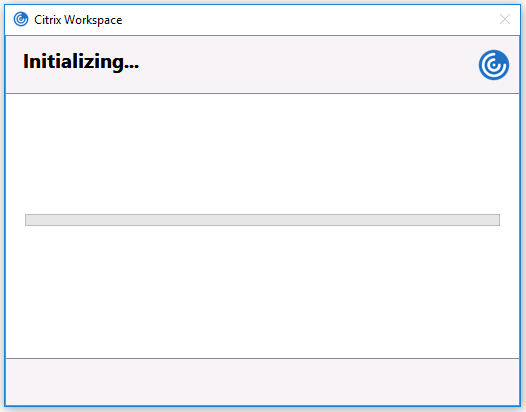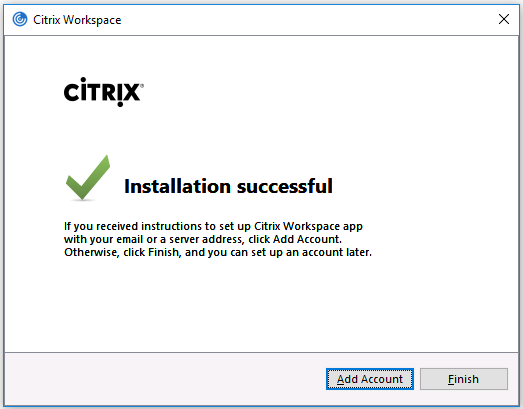 Restart your local device.
You can log on to Citrix via two ways; the workspace application or a web browser.
Application: You may be asked for a work email or server details. Please enter go.vdeskonline.com (if you are on v1-3) or citrix.vdeskonline.com (for v4) in the "server or email address" field.
If you are unsure which version you are on, please contact the IT-Logik support desk.. Then enter your vDeskOnline login details and you're good to go.
Webpage: Simply copy and paste go.vdeskonline.com or citrix.vdeskonline.com, depending on which version of Citrix you are on, into your browser. You will be presented with a login page. Enter your vDeskOnline login details.
When using vDeskOnline for the first time, it will run a check to ensure Citrix is installed. Simply hit "Detect Receiver" so your web browser can try to find the best program to run your hosted desktop with.

When you select "Detect Receiver", you will be taken to the below page. Hold off for a second as, if your web browser does identify Workspace as installed, it may automatically redirect you to the StoreFront. If that fails, simply click on the selected options below.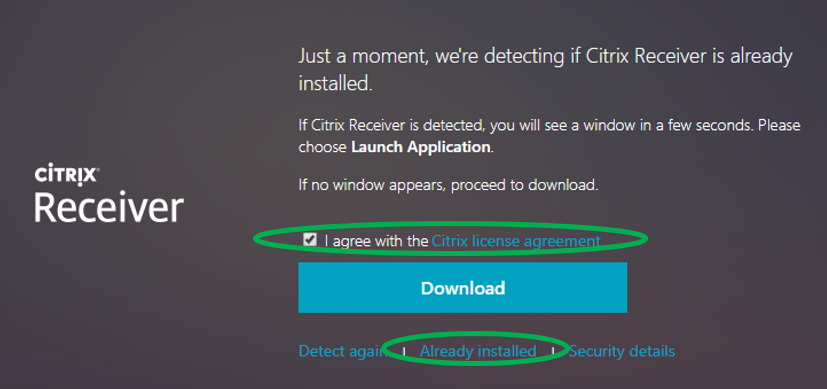 You may also be asked to open the "Citrix Workspace Launcher". Simply select the checkbox that says "Remember my choice" and then open.