INTRODUCTION
This guide will show you how to export and import your bookmarks from Google Chrome.
SYSTEM REQUIREMENTS
Google Chrome
WHAT YOU MAY NEED & OTHER CONSIDERATIONS
N/A
Open Chrome and then go to Bookmark Manager. To do this, either use Ctrl + Shift + O on your keyboard or click on the three dots in the top right of Chrome and hover over Bookmarks. You will then see "Bookmark Manager" as an option.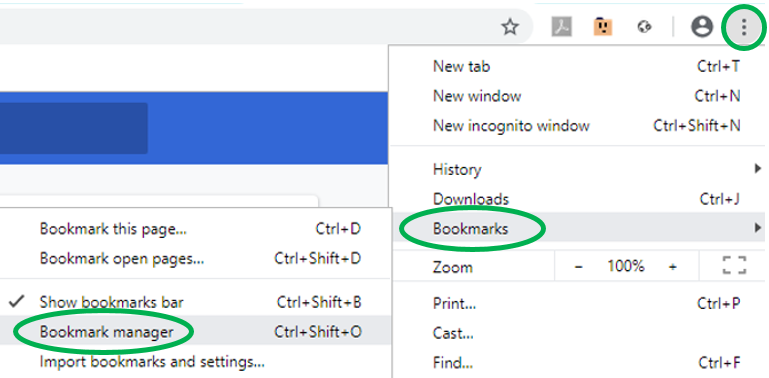 Now click on the three dots on the right hand side of the blue strip near the top.

To Export bookmarks, select "Export bookmarks". Otherwise, if you are importing, select "Import bookmarks".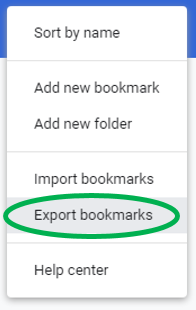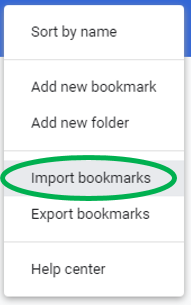 Choose the location to either save your bookmarks (for exporting) or select your bookmarks file (for importing).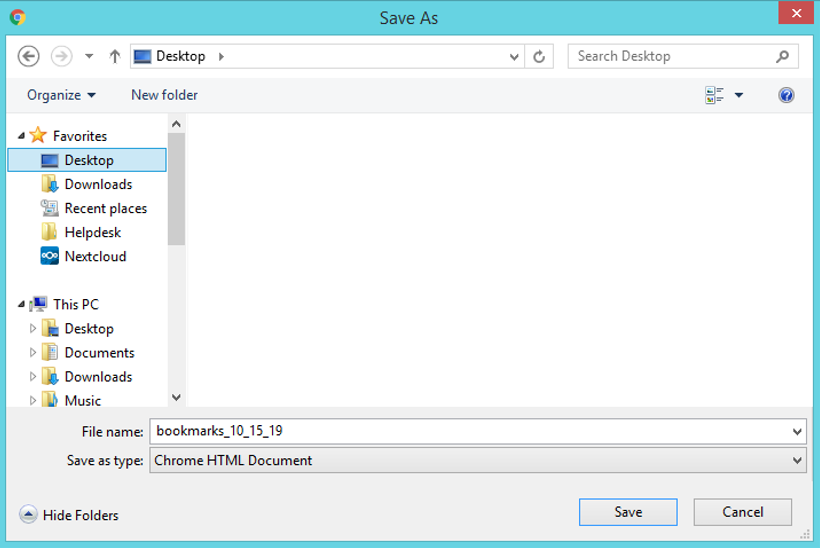 If you are exporting your bookmarks, simply do the steps from Step Three to re-import them.