INTRODUCTION
Use FileZilla to be able to connect to FTP servers to copy files to and from the FTP server.
SYSTEM REQUIREMENTS
The download link is for Windows, but you can also find a version for Mac OSX.
WHAT YOU MAY NEED & OTHER CONSIDERATIONS

• An internet connection
• FTP server details
You will need to download and install the software from the below link: http://downloads.sourceforge.net/project/filezilla/FileZilla_Client/3.5.3/FileZilla_3.5.3_win32.zip?r=&ts=1341571140&use_mirror=garr
Once the software has been installed, simply run FileZilla and you will be presented with the below screen. Click the server icon as shown below to open the Site Manager.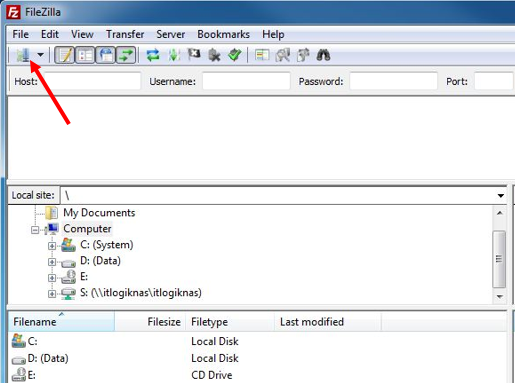 Once you have the site manager, click on "New Site" and enter the FTP details.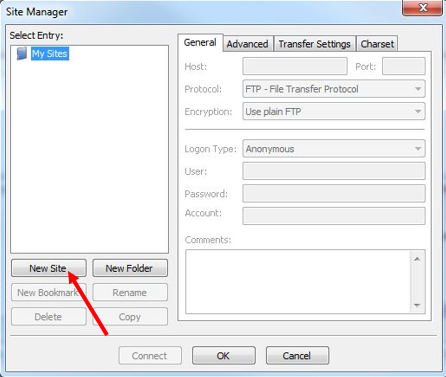 You will need to complete the following a listed below and shown in the screenshot:
IP Address = IP address of the FTP server
Port =port number
Logon Type = Account
User = FTP username
Password = FTP password
Account = FTP username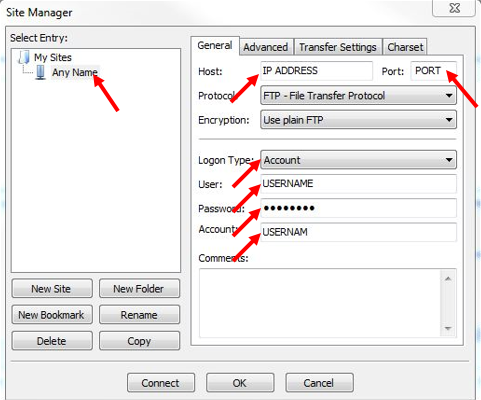 Once all the fields have been completed, click on "OK".  
You can now connect to the FTP server by simply clicking on the drop down arrow next to the Site Manager button and then select the site.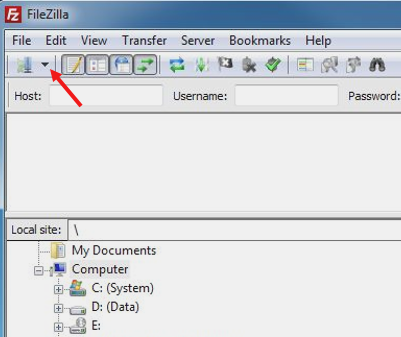 If connected successfully, you can now move files back and forth from the local desktop to the FTP server.