INTRODUCTION
Sometimes you may find that your files are opening with the wrong program, e.g. a Word document opening with PDF reader. This guide will show you how you can fix that.
SYSTEM REQUIREMENTS
You must have the program you want to open with installed.
WHAT YOU MAY NEED & OTHER CONSIDERATIONS
N/A
Locate a document you know is opening with the wrong program.
Right click on the document and select "Properties".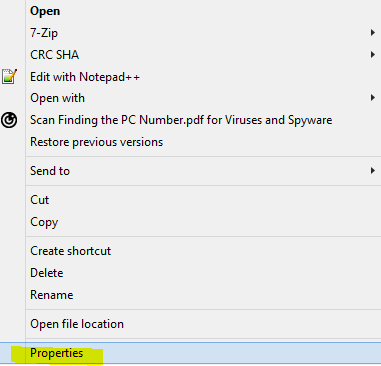 Verify it's definitely the wrong program by checking the file extension/type of file.

If you are unsure, here are some common ones:
Word = .docx
Excel = .xslx
PDF = .pdf
Powerpoint = .pptx
Web page/browser = .html
Here's a list of Microsoft extensions:
https://en.wikipedia.org/wiki/List_of_Microsoft_Office_filename_extensions
If there are any others, you can run a quick Google search for them to confirm e.g. "Word file extension".
If the program is incorrect, you can simply select "Change…" and it will show you the most relevant programs to open this file with.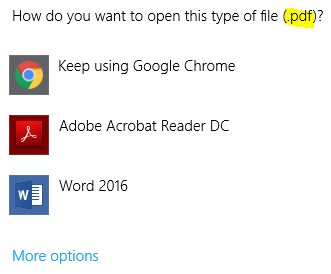 Once you've selected your program, it will change it for all files with this extension.