INTRODUCTION
This guide will show you how to change your vDeskOnline password.
SYSTEM REQUIREMENTS
N/A
WHAT YOU MAY NEED & OTHER CONSIDERATIONS

• Your current vDeskonline password
Your new password may need to meet security requirements i.e. include letters (both uppercase and lowercase), numbers and special characters (e.g. !, $, £). If your new password is deemed weak, you may not be able to change it.
At the top of your vDeskOnline account, you should notice a black drop down box with a white arrow. Click into this and then select "Ctr+Alt+Del".
If you are using a thin client, you will not see the drop down box. However, you can simply press Ctrl + Alt + Del on your keyboard to achieve the same thing.


Now select the "Change a password" option.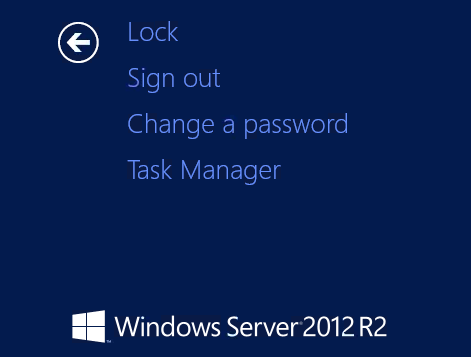 It should fill out your username for you. If you are unsure about this field, do let us know. Otherwise, confirm your old password and then create a new one.

When you're done, click on the little blue arrow to confirm the changes. If your passwords match and meet the security requirements, your password will be changed.