INTRODUCTION
This guide will show you how to add another mailbox to your Outlook so you can manage two (or more) mailboxes.
SYSTEM REQUIREMENTS
Outlook 2010 or newer.
WHAT YOU MAY NEED & OTHER CONSIDERATIONS
• The mailbox details
Click on "File" at the top left of Outlook.

Make sure you're on the "Info" tab and go to "Add Account"

From here, fill in the details as appropriate and click "OK".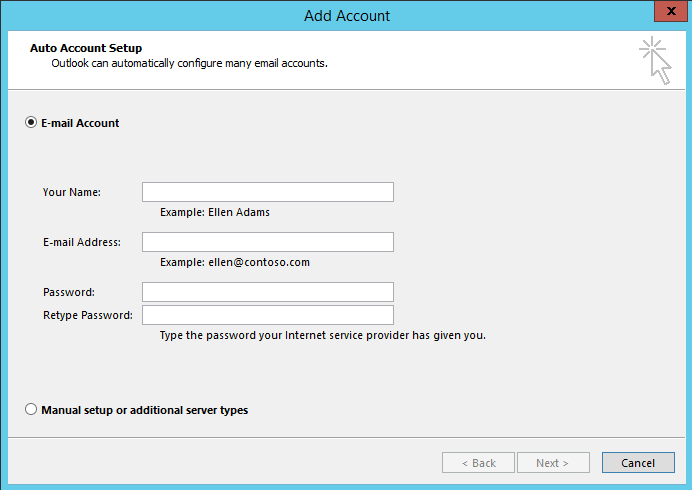 If you have issues connecting to it, you may want to verify the details of the mailbox you have are correct. To do this, go to owa.it-logik.com and login using the email address and password. If it fails, the password you have is incorrect.