INTRODUCTION
This guide will explain how to add your favorite programs and applications to the taskbar.
SYSTEM REQUIREMENTS
N/A
WHAT YOU MAY NEED & OTHER CONSIDERATIONS
N/A
Simply click on the Start Button and type in the program you want in the search field.
Once you have found the program, simply right click over the program and select "Pin to Taskbar".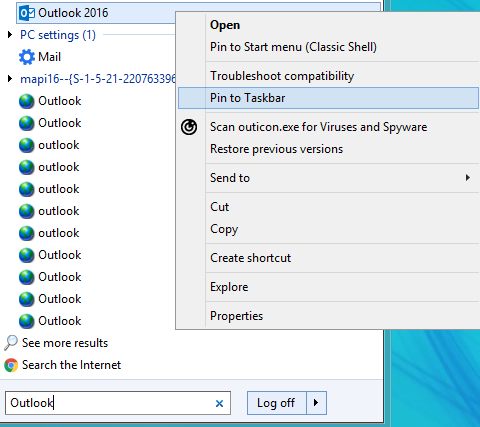 You will now see the icon of the program you selected on your taskbar.