This will guide will show you how to set up the correct permissions to allow you to send emails on behalf of someone.
Send on Behalf similar to Send As but instead of sending as the user it displays as the below:

If you would like to do this, please go to the "Send On Behalf" tab under "Mailbox Details".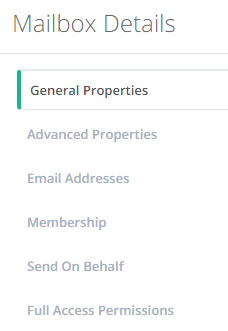 From here, you can grant and remove permissions. To add, simply click on the "Select Users" button. You will get a popup like the one shown below:

From here, either search for the user or scroll to them and click in the little checkbox by their name. Then scroll down to the bottom and click on "Add" and then "Select Users" once more.


You can also remove a user's send as permissions by clicking on the little "x" next to their name.

When you're happy with the changes, please click on "Save". Please allow the change to propagate via the green pop-up at the top before moving on.


If you would like to see what else you can do with CCP, please click here to go back to the main guide.