INTRODUCTION
This guide will show you how to install Nextcloud on your devices.
SYSTEM REQUIREMENTS
A Windows, MacOS, Linux, Android or iOS device.
WHAT YOU MAY NEED & OTHER CONSIDERATIONS
• An internet connection
Go to https://nextcloud.com/install/ on your device.
Select the version you want based on your device and run the installer (if required).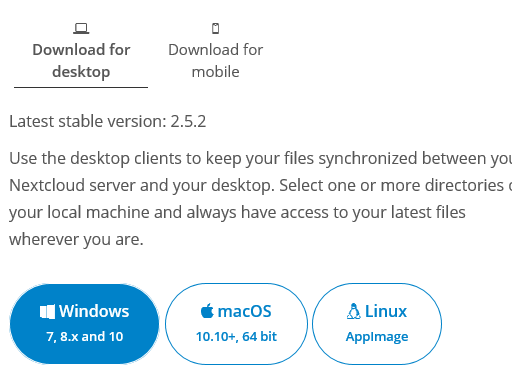 Click "Next" and then select the components you'd like to install (hovering over them will give a description on what they do) – you will not need to do this for mobile devices.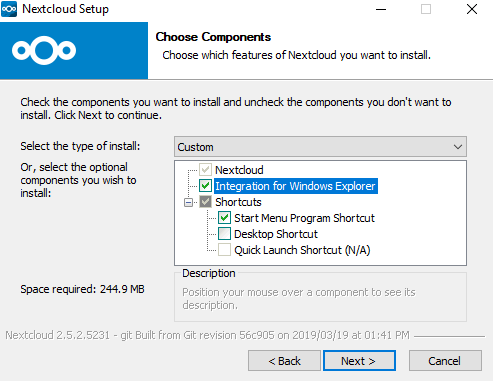 Once happy, select "Next". You can leave the rest as default.
Upon opening Nextcloud, it will ask you for the server address. The server address is nx01.it-logik.com.
Login using your Hosted Exchange mailbox details.
If required, grant your device access to your Nextcloud account.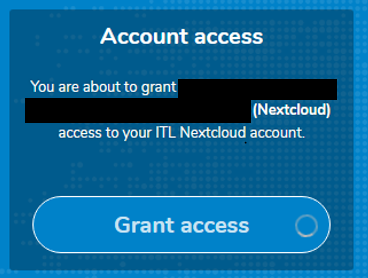 If you're using your mobile device, Nextcloud is now setup and ready for use. For desktop devices, you just need to decide what you want to sync and where you want the Nextcloud folder to be.
The Nextcloud folder lets you easily drag and drop files you want to sync. A good place may be your desktop or your documents folder.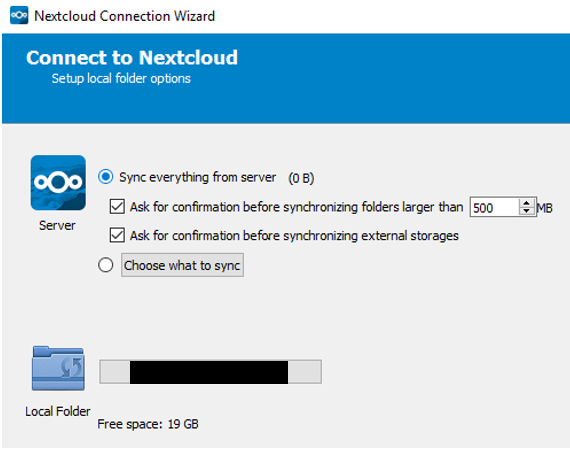 Nextcloud is now ready to use! If you have any issues with the installation, do not hesitate to call us on 020 3740 1060 or email in at support@it-logik.com.