INTRODUCTION
Use this guide to configure your email account for use with an Android Device.
SYSTEM REQUIREMENTS
An Android device.
WHAT YOU MAY NEED & OTHER CONSIDERATIONS
• Must support Microsoft Exchange
• Can also use IMAP or POP connections but not recommended
Please note that images may vary depending on Android version and Android device. If you get stuck, please contact our service desk for further assistance.
First, you have to go to "Settings" within your phone.
From your settings, find "Accounts". Depending on the device you use, it may be coupled with something else.

If required, select "Accounts" once more.

Now find "Add account" and select this.

You should then be prompted with a selection of options to choose from. The account type we want will be "Exchange".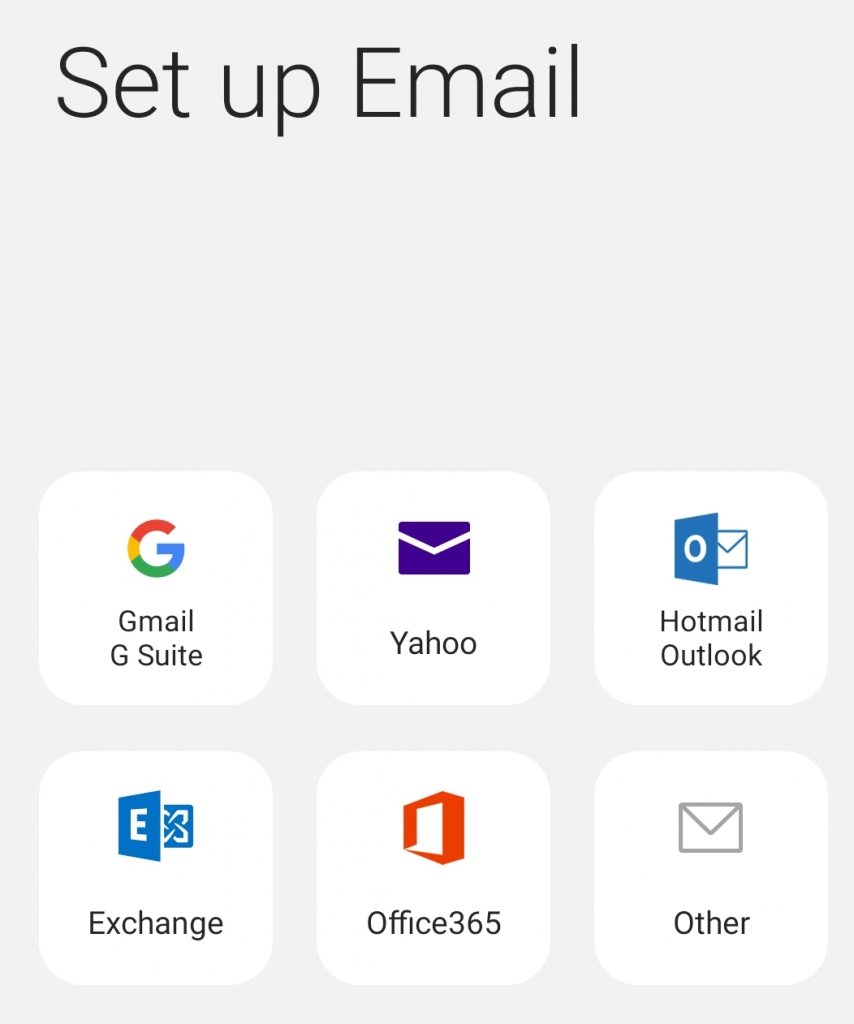 Now you just simple enter your email address and your mailbox password. After you've done this, hit "Next" and it should connect your account automatically.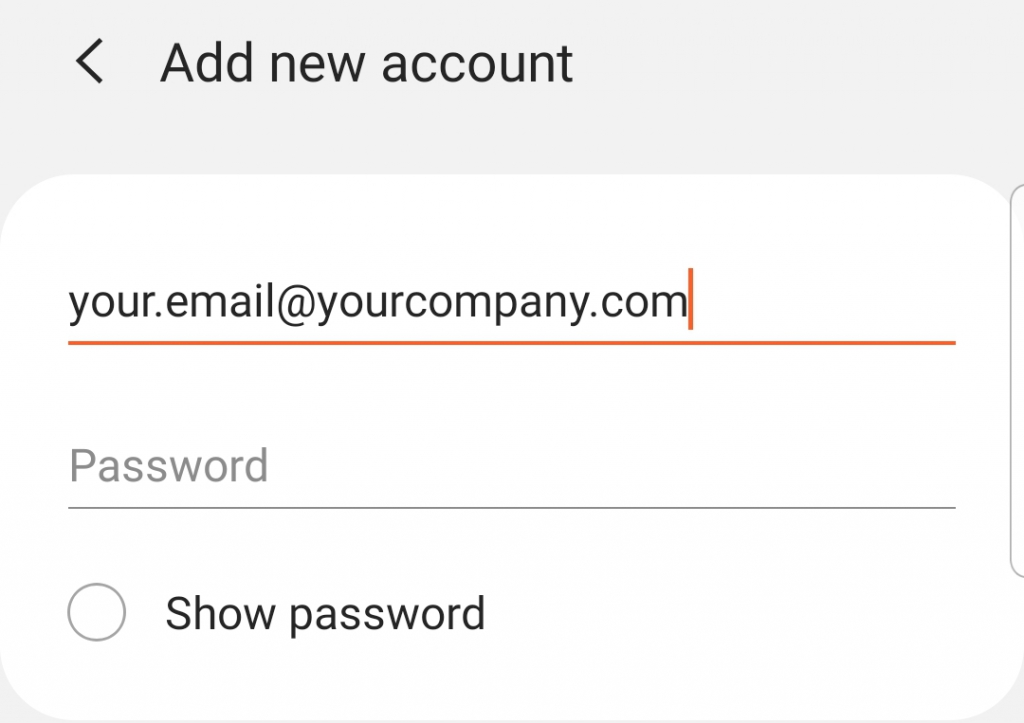 If it fails to do this, you may need to enter the mailbox details manually. Select "Manually setup" and see below for the details you need to enter and hit "Next" once done.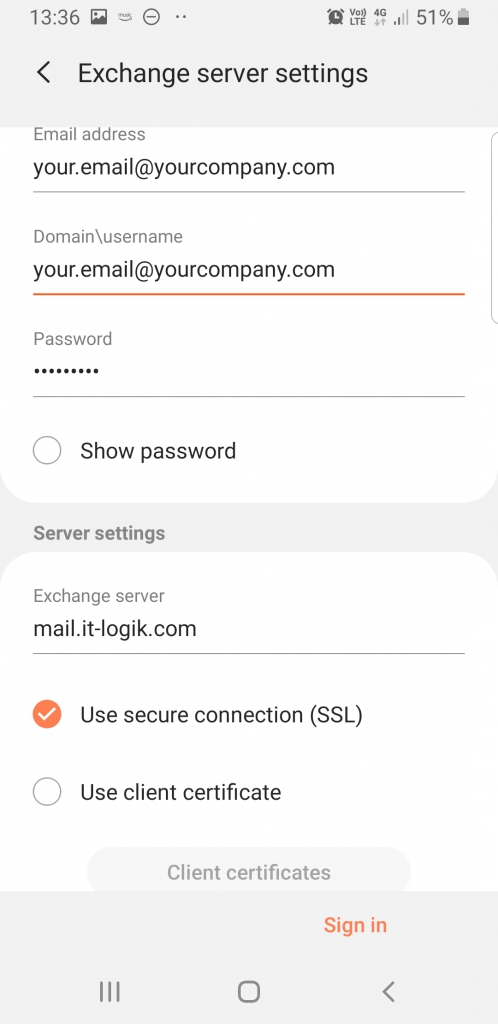 To connect your mailbox to our Exchange server, there are some security features you need to accept. You will get the below pop-up. If you are happy to proceed, select "Apply".
You will then get a pop-up outlying what permissions you are granting by adding your mailbox to your phone.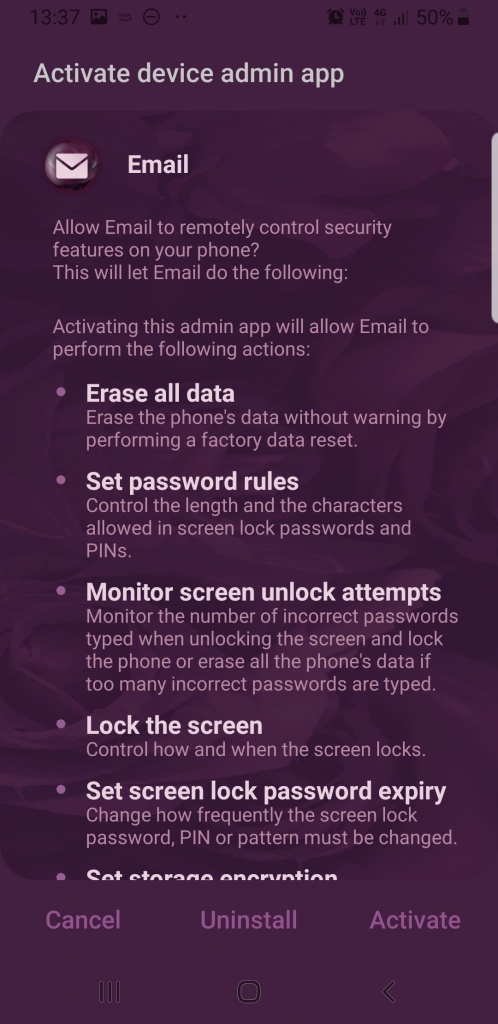 There's some scary-looking stuff like "Erase all data" and we can't blame you if this triggers alarms. However, you need not worry. We (IT-Logik) can't wipe anything from your phone. It's a security feature we provide for our users. If your phone is stolen, you can use our web portal to wipe your device remotely! There's a few other security features you can explore with it.
If you're happy to proceed, simply hit "Activate". If you have any concerns, do let us know!
If you accept, your account should then be added. You can scroll under "Accounts" to find your Exchange mailbox.