INTRODUCTION
Use this guide to export a user's mailbox to a .PST File via Hosted Exchange (CCP)
SYSTEM REQUIREMENTS
An up to date Web Browser (Microsoft Edge, Google Chrome or Mozilla Firefox)
WHAT YOU MAY NEED & OTHER CONSIDERATIONS
An internet connection
Open a web browser and go to https://ccp.it-logik.com to open the Hosted Controller, and log in using your credentials: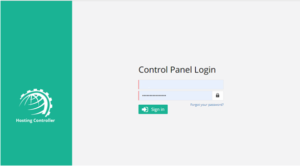 If the credentials are correct, you will be presented with the below options on the left side of the window. Select Provisioning > Exchange
Select the Mailbox that you would like to export to a .PST from the list, and then you will see some options similar to the below: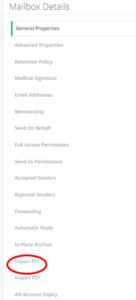 Now press the Export PST Button. This will queue the mailbox, and start getting the PST file ready to download. Depending on the size of the user's mailbox, this can take a while.

Once the PST file is ready to download, a download button will appear. Select the download button, and save the file in a location that is convenient

You have now successfully exported your users mailbox to a .PST file